Providing effective, gentle care for all members of the family throughout life, ranging from pediatric to geriatric care.
At Boulder Acupuncture Clinic, we are here to help you and your family stay healthy on your journey. We offer holistic health care for every member of the family from infants, toddlers, children in adolescence and teen years, prenatal & postpartum care, women's & mens health issues, as well senior care.
From helping your immune system fight off colds to relieving aches and pains to helping strengthen your health through challenging illnesses, surgical recovery and injury, we're able to assist your health needs. Traditional Chinese medicine, acupuncture, and gentle non-needle techniques can help you and your child achieve greater wellness and health for a wide variety of complaints.
Pediatrics
Asthma
Colds
Frequent Respiratory Illnesses
Asthma
Colds
Frequent Respiratory Illnesses
Allergies
Skin conditions (acne, eczema, etc.)
Ear Infections
Sinus problems
Headaches and Migraines
Digestive disorders (colic, constipation, diarrhea, etc.)
Sleep problems and insomnia
Stress, Anxiety, Depression, and Hyperactivity
Bedwetting
Menstrual Problems
Pain and Injuries (including growing pains)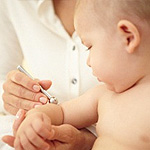 Shoni Shin
Non-Invasive Acupressure used for children. Shoni shin is a specialized form of treatment for infants and children. Shoni Shin involves light scraping of the skin along the meridians using a smooth edge tool, such as the edge of a spoon.